2004 Yamaha Road Star in Asheville, North Carolina For Sale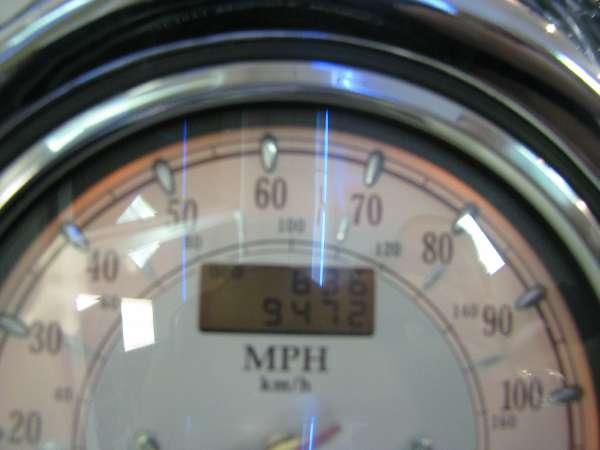 Price: $5,000
Seller:
Type: Business, For Sale - Private.

.

xxxx Yamaha Road Star
$xxxx
Call (828) 537-xxxx ext. 250
MR Motorcycle
(828) 537-xxxx ext. 250
774 Hendersonville Road,
Asheville, NC xxxx3
Wholesale Price Before It Leaves For Auction Mid-October!The Road Star Just Keeps Getting Better and Better
Are you ready for the New xxxx Road Star? The Star Family's bare-knuckled brawler has been working out hard and it shows - inside and out. Modern-day V-twin muscle meets legendary styling making this more than just a motorcycle. It's a rolling work of art.
At the heart of the improvements is the New 102 cubic-inch air-cooled long-stroke OHV 48° twin engine that pumps out huge amounts of torque barely off idle for brisk acceleration and fantastic overall cruising performance. Additional engine mods include redesigned valve system camshafts rocker arms air induction system cooling fins and beefed up clutch. Bottom line...more power and performance.
There's lots more. An all-new lightweight and high-strength final drive belt provides long life quiet operation and better acceleration. All-new brakes featuring dual 298mm front disc brakes with 4-piston calipers (that come straight off the YZF-R1) and 320mm single disc rear brake for strong stopping power.
Short and long range rider comfort is supreme thanks to wide swept-back 1-diameter rubber-mounted handlebars restyled touring rider seat that's 40mm wider a reshaped passenger seat and full-size floating-type rider floorboards with new rubber inserts.
And with its new ultra-thin tank-mounted speedometer beefy brushed-steel forks sculpted steel fenders and all-new 16 cast wheels shod with tubeless tires no other cruiser does it so elegantly.
The xxxx Road Star: Redefining the standard.
Vehicle Price: xxxx
Mileage: xxxx
Engine: xxxx xxxx cc 102 cubic-inch air-cooled pushrod OHV 48° V-twin
Body Style: Other
Transmission:
Exterior Color: Two Tone Raven / Raspberry Metallic
Drivetrain:
Interior Color:
Doors:
Stock #: xxxx60
Cylinders:
Standard Equipment:
xxxx Yamaha Road Star
$xxxx
Call (828) 537-xxxx ext. 250
MR Motorcycle
(828) 537-xxxx ext. 250
MR Motorcycle
774 Hendersonville Road
Asheville, NC xxxx3

.

Price: $30


Tattoo special
IM DOING SMALL TO MEDIUM SIZE TATTOOS TODAY ONLY FOR $50.00 NAMES ARE ONLY $25.00 EACH $5.00 ADDITIONAL PER COLOR YOU...
Price: $50


Price: $60


Price: $22


Price: $679